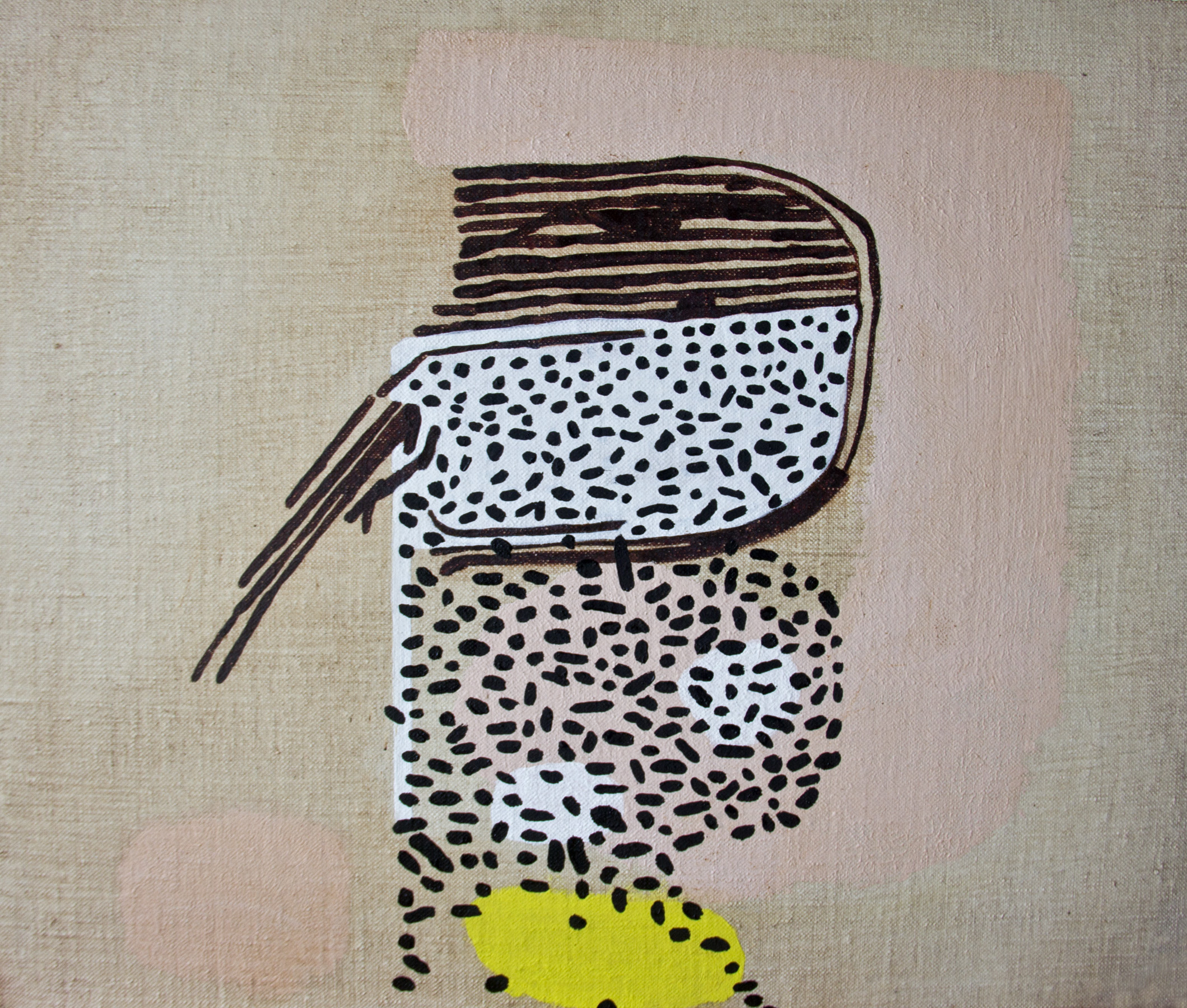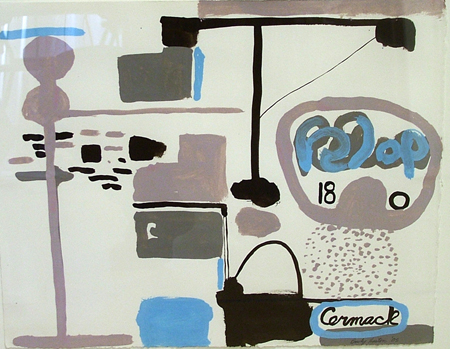 statement:
These works are a continuing exploration of the abstract graphic qualities found in that specific urban environment.
Faded signs, murals, and censored graffiti act to break up the monotonous cityscape and then become a primary source material that provides a point of departure for the paintings. These sometimes accidental and unplanned forms provide a dynamic background for the more permanent industrial parts and residential fixtures encountered on a daily basis. The shapes and forms are pulled into the work and creative process to act as a record of memory that attempts to capture forgotten pieces of our own background. Rearranging the jumble and chaos of the urban environment in an attempt to create a visual construction for the viewer to enter provides a chance for direct participation with this strategy.
The images present in the paintings and prints come directly from my surroundings and then after manipulation become a virtual tour of my neighborhood. I would like the audience to come away from this show with a heightened sense of awareness toward the subtle visual phenomena that surrounds us.
Brady Haston is a Tennessee native who spent several years teaching drawing and foundations at Columbia College in Chicago. He is currently living and working in Nashville where he is on faculty at Watkins College of Art and Design.
exhibitions:
Brady Haston/Behind the City
Heading West
In the Valley of Men
Out of Our Minds
Presence of Mind I
Private Dialogue: Vanderbilt University Law School
Rituals: A Benefit for the Elephant Sanctuary
Rituals: A Benefit for the Elephant Sanctuary
Switchyard
Two Miles
Zeitgeist Gallery Print Portfolio 2008
zeitgeist on paper
artist's website: