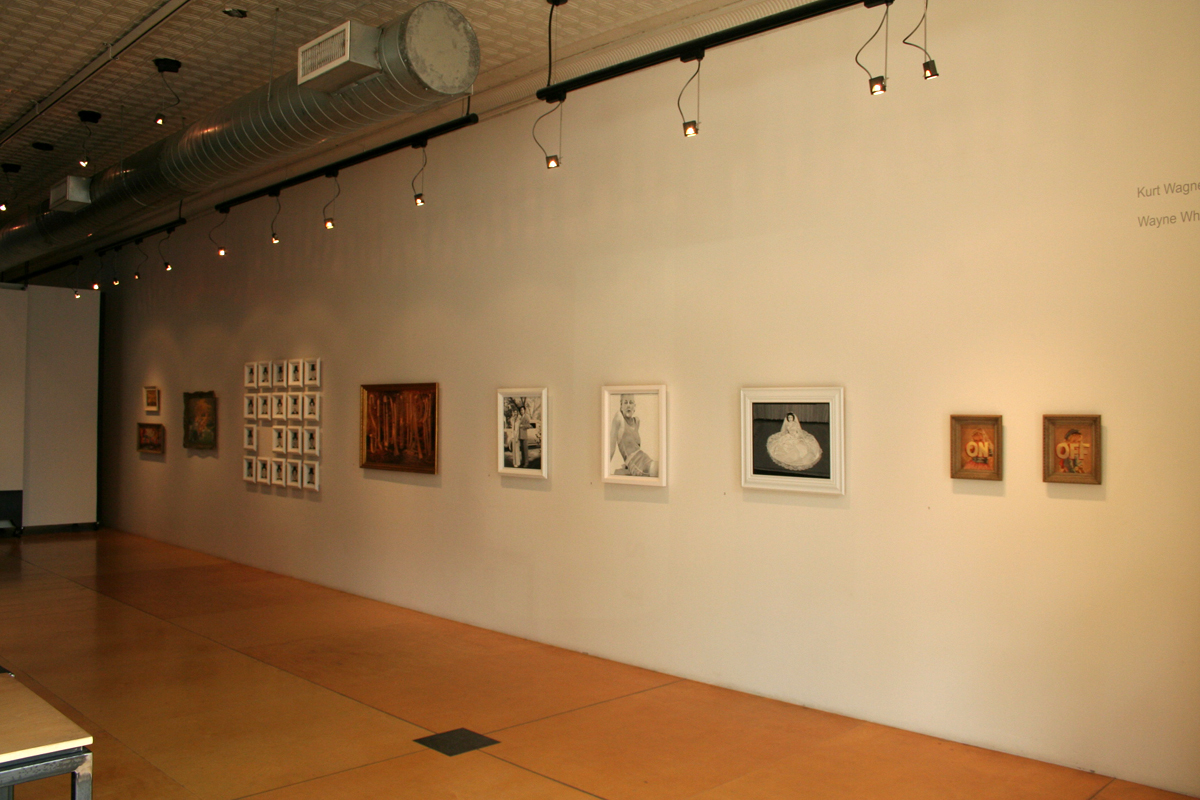 statement:
"Wayne is a unique wordsmith, brilliantly juxtaposing irreverent and humorous phrases over existing thrift store paintings that together create a completely original and fictional landscape. Influenced by both his upbringing in rural Tennessee as well as a very sophisticated knowledge of art history, Wayne White's sensibility is completely singular and distinctive." Todd Oldham
education:
World known artist, art director, and puppeteer, Wayne White, is a Chattanooga native now living in LA. White has worked as an illustrator for the East Village Eye, New York Times, Raw Magazine, and the Village Voice and in 1986. He became a designer for the hit television show Pee-wee's Playhouse, was awarded with three Emmys, and continued to work in television and music video garnering Billboard and MTV awards. His focus now is on painting.
White's most recognizable works are his word paintings featuring oversized, three-dimensional text painstakingly integrated into vintage landscape lithographs. The paintings are thought-provoking and almost always humorous. White enjoys pointing a finger at vanity, ego, and his memories of the South.
In 2009, White's life and career were chronicled in an incredible 382-page monograph, edited by Todd Oldham. The book features hundreds of images from Wayne's earliest work as an illustrator all the way to his most recent fine art sculptures.