Indeterminacies: Mark Snyder and Jonathan Marx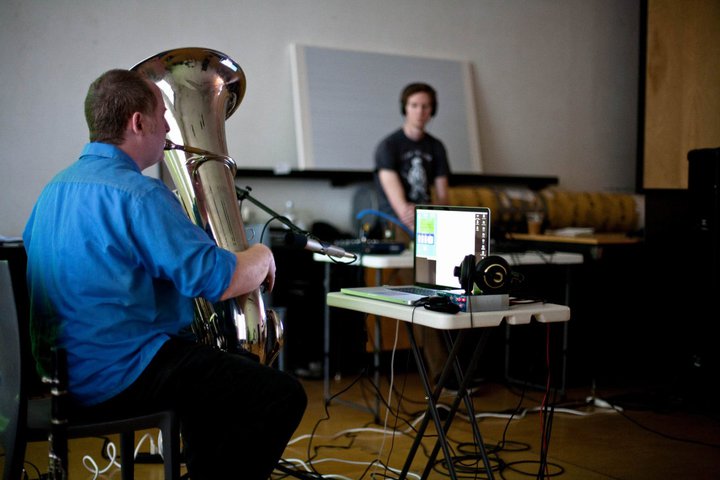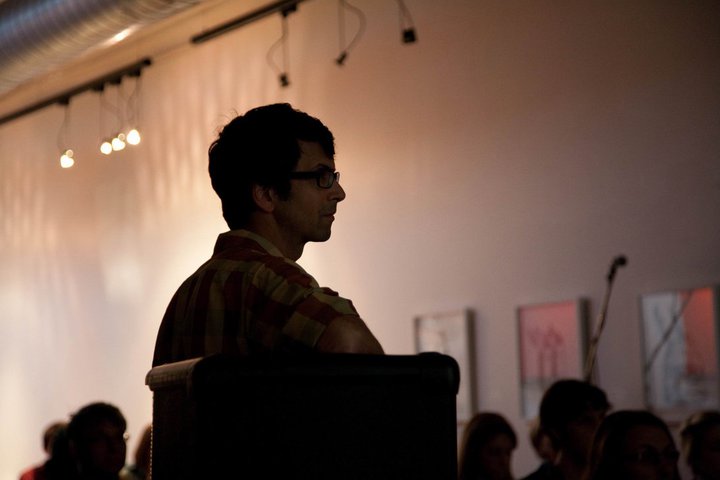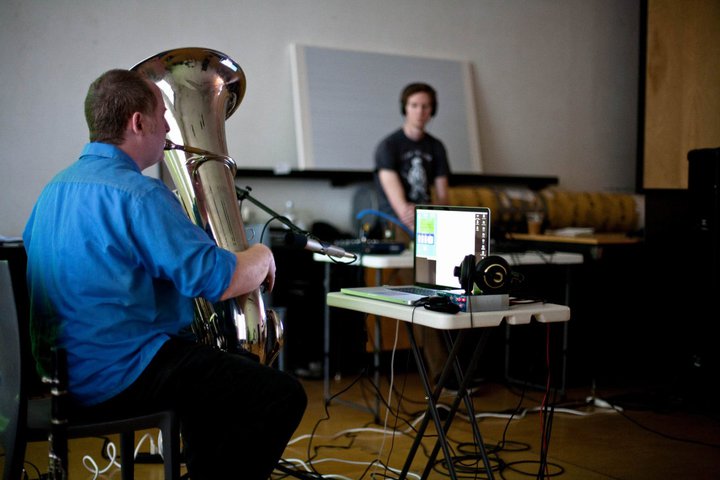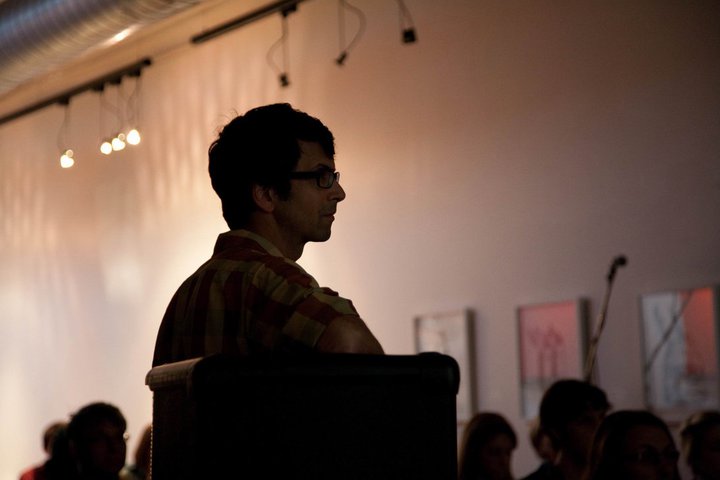 Zeitgeist and AIA Middle Tennessee's Spring 2011 Indeterminacies series welcome composer Mark Snyder and musician and critical writer Jonathan Marx who will present a music/multi media performance and discussion program.
Mark Snyder is a composer, performer and teacher living in Florence, Alabama. Mark has written for orchestra, choir, wind ensemble, various chamber combinations, multi-media, film, theatre and dance. His music has been performed throughout the United States, Argentina, Europe, New Zealand, Taiwan and selected for festivals and conferences that include Third Practice, Electronic Music MidWest, National Flute Association, North American Saxophone Alliance, SCI, SEAMUS, Ocean, Imagine and the Imagine 2 Electro-Acoustic Festival which Mark founded and directed. His work has been supported by generous grants from several organizations including the National Endowment for the Arts.
Mark is currently Assistant Professor of Entertainment Industry at the University of North Alabama where he directs the Electroacoustic Juke Joint. Dr. Snyder earned his D.M.A. from the University of Memphis, an M.M. from Ohio University and a B.A. from the University of Mary Washington.
Jonathan Marx is a longtime ghost-in-the-machine of the Nashville music and critical scene. He is a member of the internationally acclaimed outfit Lambchop, Hands Off Cuba, and has collaborated with countless other elements of Nashville's under ground music community and beyond. Jonathan covered arts and culture for the Tennessean and served for many years as Nashville Scene's managing editor. He is currently Communications Director for The Nashville Symphony
Visit Indeterminacies on Facebook for a complete calendar of events, photos, and video. The title Indeterminacies, is taken from a John Cage idea of processes whose outcome is not predetermined. The event will begin at 6:00 pm. There is no charge.

date:
Tuesday, April 12, 2011 6-8PM