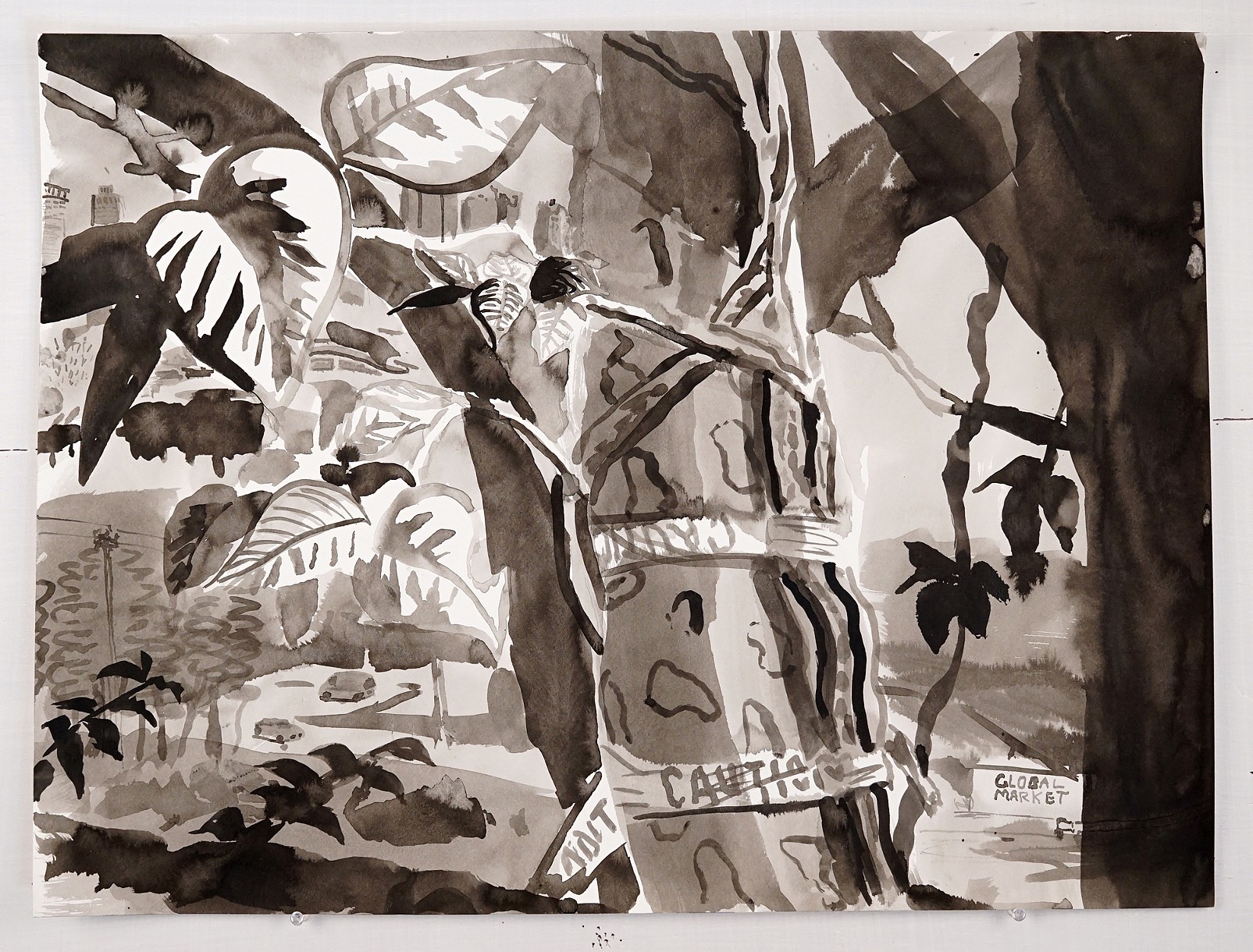 In Paul Collins' third solo show at Zeitgeist, he presents seven projects, each drawn over a fourteen day period at different sites in Rome, Italy and around Nashville, TN, including: Fort Negley, a local gas station, the Metro County Court complex, Grimey's Basement, and a local farm. This show marks a transition for the artist from a studio-based practice to working exclusively in public spaces.
"Working from direct observation within a changing scene continually rewrites and challenges my assumptions in an exciting way. This process is about paying attention and being paid back in moments of awareness. From a social standpoint, the inevitable interaction of operating within a social space has encouraged collaboration and discussion with passersby and residents and generated new insights, ideas and possibilities for the work." Paul Collins
As a diarist artist, Collins' work is shaped by his observations of the world around him. He works in many mediums, but in this series he works in ink and paper to create a narrative inspired by the sites where he spends two weeks. The work in Fortnight Sessions demonstrates humor, empathy and a political awareness. It raises questions about our changing city and community.
Paul Collins is an artist and educator in Nashville, TN. Paul has an MFA from Yale University and has been a resident at Skowhegan, Anderson Ranch Arts Center and the Vermont Studio Center. His work has been featured in New American Paintings, Art Voices and Fresh Paint magazines. He teaches at Austin Peay State University and is represented by Zeitgeist.­­